During the last HR Xpo event in Brussels, ihop organized two online events with leading consultants in the domain of digital transformation. Herewith the report.
About HR Xpo, and adding a digital level to it
It was for my company the first time ever to be present on a trade show. We had a nice booth in the exhibition hall.
The tagline we used during the event was: "Are you ready to say goodbye to paper", since the idea behind ihop is to assist companies in optimizing their digital workplace.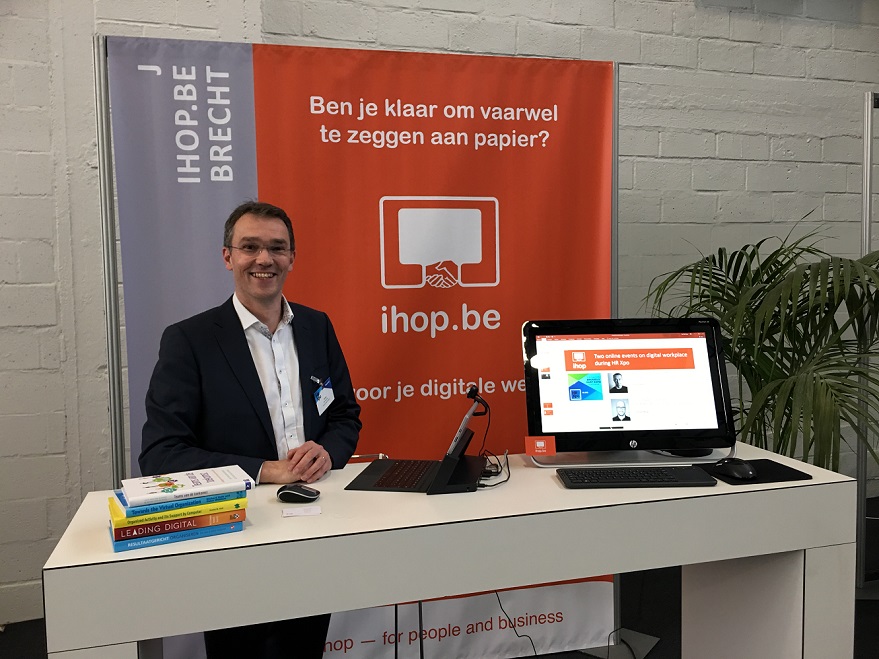 But of course, a key element in that digital workplace, is about meeting people online, and having meaningful interactions via tools such as Skype and Google Hangouts, so why not adding some digital in the mix?
That's why we organized two online "digital events" during the trade fair. In this report I will cover the content of the events, but also all the tools that were used to make these events possible.